Link Building Germany
Are you looking for a competent partner for your next Link Building Germany campaign? Then you are in the right place. We have been providing our customers with high-quality backlinks for over 13 years and thus ensuring top rankings in the German language search results. Among our customers are countless German and foreign customers who trust our service as a Link Building Germany agency. Our extensive experience and expertise ensure that we can offer our customers the best possible service. We are the right contact for Link Building Germany.
☑️ The best German Backlinks
Are you looking for the best German backlinks? Our portfolio has over 25,000 high-quality link sources that we use to optimize our clients' link profiles. All link sources are screened by our link building experts according to very strict quality guidelines. This screening takes place not only when the respective link source is added to our portfolio, but also afterwards. By doing it this way, we can ensure that our customers receive only high-quality links from us.
Contact us!
☑️ How does Link Building Germany work?
Through the years, we, as a Link Building Germany agency, have developed an efficient and customer-friendly process. Our customers are very appreciative of our way of working. But what makes us and our Link Building Germany so special?
We work without (long) contracts and offer our services on-demand. The customer tells us his wishes and requirements for new links. We create a list of suggestions from our link source portfolio with over 25,000 entries. Of course, the prices for each link suggestion are provided. Thus, our customer always knows what his link campaign will cost. A new link request can then simply be placed via mail or phone call.
☑️ Why are we the contact for Link Building Germany?
We are a link building agency from Germany and have been ensuring that our customers' link profiles improve and thus achieve stronger rankings for several years. We know the German search engine market very well and are therefore able to generate effective link building campaigns. We also benefit from our experience in several industries.
Among our satisfied customers are numerous foreign companies. In their search for a strong partner for Link Building Germany, they have come across us and now benefit from our services. But why are we the right contact for Link Building Germany?
Extensive Link Sources Portfolio: Throughout the years, we have built a gigantic portfolio of link sources. Our customers have access to over 25,000 magazines, newspapers and other high-quality websites.
We know our way around (not only) the German SEO market. Our SEO experts have worked for companies of various sizes and in several industries and therefore know exactly which links are necessary for the effective strengthening of the link profile. Our many years of experience are incorporated into every link building campaign.
With us, you have found the right contact for Link Building Germany. Please feel free to contact us – we will be happy to advise you.
Contact us!
☑️ Visibility in the German SERPs
If you want to appear at the top of the German search results, you have to increase the relevance of your website to Google. To achieve this, companies can implement various on-page and off-page measures. These lead to an increase in visibility. While on-page measures are implemented on the respective websites, the latter focuses on the website's environment.
Off-page optimization is particularly important for high visibility, especially for highly competitive keywords. Because the link profile of a domain plays a very important role in the visibility of German search results.
Google views the link profile of the respective domain and also evaluates that in comparison to the other market participants. While low-quality backlinks count for little, and in the worst case, can even do harm, high-quality backlinks ensure that visibility increases.
With Link Building Germany, you improve the link profile of your website and benefit from better visibility. We rely exclusively on high-quality backlinks for the Link Building Germany service. Our SEO experts regularly screen the link sources and thus ensure that they meet our high-quality requirements. Our customers are enthusiastic about the quality and effect of our backlinks – and Google also honors our Link Building Germany campaigns.
If you want to build visibility in the German SERPs, you are well advised to use our Link Building Germany service. With expertise, experience and an extensive portfolio of high-quality link sources, we ensure top rankings in the SERPs.
☑️ High-Quality Link Building Germany
Do you want to build visibility with your company in the German market? Google pays more and more attention to a neat and strong link profile. Inferior links are viewed skeptically by Google and can even harm the ranking success.
We thus rely exclusively on High-Quality Link Building Germany: Our link sources go through an extensive examination before being included in our portfolio. As part of this examination, the link source is put through its paces by our SEO experts. With market-leading SEO tools, we look at the important SEO metrics. Only the best link sources make it into our portfolio. We repeat this examination regularly so that we can guarantee high quality in the long term.
Contact us!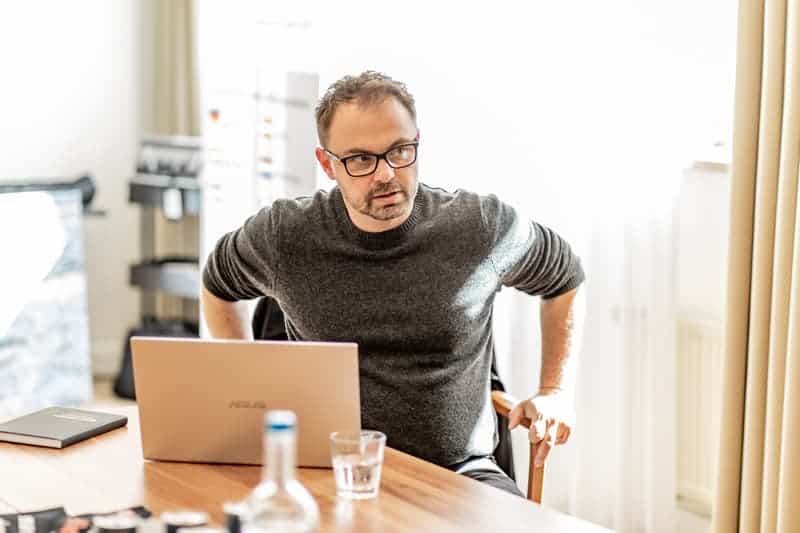 ☑️ Top Rankings in Germany
If you want to achieve top rankings in Germany with your company, Link Building Germany is the right choice. For our domestic and foreign customers, we offer Link Building Germany. We know the German SEO market very well and know exactly which links a domain needs to rank well.
Do you want to be easily found with your company in Germany? Our SEO experts will be happy to analyze your domain and then create an effective link building Germany strategy. You will not only benefit from our many years of experience, but also from our extensive link source portfolio with over 25,000 entries.
Are you looking for Link Building Germany? Contact us and let our SEO experts advise you without any obligation. We are sure that we can help you achieve top rankings in Germany.